Join the Movement
Are you active on Facebook? Twitter? Pinterest? In the blogosphere? Then you can be part of the movement to improve sexual health! Click here to learn more.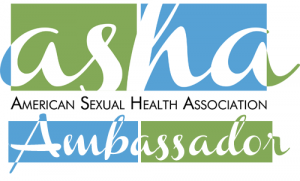 Other Volunteer Opportunities
ASHA is headquartered in Durham, NC, and has a variety of volunteer opportunities available. You do not have to be present to volunteer for many tasks. Fill out our volunteer application.
Desired volunteer skills include:
Development: Fundraising and grant writing

Community Education

Health Communication via chat or phone

Research, writing, and content development

Marketing: Concepts and development
Please contact us if you would like to learn more about volunteer opportunities available.
There are also volunteer opportunities available with our National Cervical Cancer Coalition (NCCC) chapters across the country where you can help educate those in your community about HPV and cervical cancer. NCCC has local chapters across the country, led by dedicated volunteer chapter leaders. If there is a chapter in your area, you can contact your local chapter leader to learn more about what local events or fundraisers are planned and what volunteer assistance is needed. Feel free to let us know you'd like to be a chapter leader at info@ashasexualhealth.org.
Volunteer Spotlight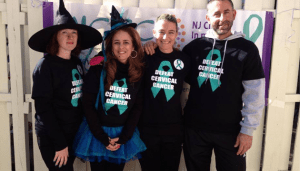 Sandy Cowan Fischer, current chapter leader of the NCCC New Jersey Chapter in Montclair, has worked tirelessly to help spread awareness about cervical cancer prevention and the importance of early detection. The New Jersey Chapter was originally founded by Cristina Lucchetti Ryan in memory of her best friend, CaryAnne Cowan, a mother and life-long New Jersey resident who lost her life to cervical cancer in 2007. CaryAnne's sister Sandy became involved with the New Jersey Chapter in 2009 and as chapter leader has done incredible work to raise awareness and spread the word about cervical cancer prevention. The New Jersey Chapter's signature event, its annual 5K Halloween fundraiser, has helped the chapter raise funds to promote its educational efforts and, most significantly, allowed the chapter to award $5,000 to a local health center to support free Pap tests for women in need.
Thank you, Sandy, and all of the NJ Chapter volunteers for your efforts to prevent cervical cancer and save lives!